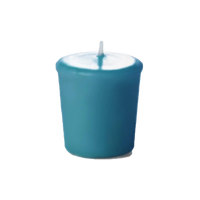 15 Hour Votive Candles Pack of 9
All the colors of the rainbow in the candle world!
These votive candles are available in the most fun colors and have an incredible burn time at 15 hours!  Fill your votive candle holders with a rainbow of color!  They are all unscented so that you may have different colors without too many different scents with those colors!
1.75"
Pack of 9
15 Hour burn
Unscented