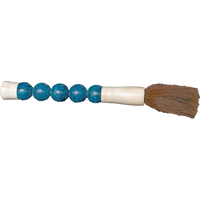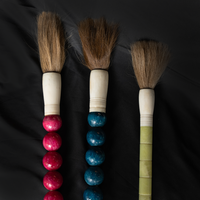 Calligraphy Brush
Do you know the history of the calligraphy brush?
In Chinese culture there is a lot of ancient history, the calligraphy brush being part of it.  Calligraphy is said to be one of the highest art forms in Chinese culture and it can express one's artistic nature.  When displayed in your home they add a touch of elegance and history.
4 Different colors
Jade Handles
Sheep hair bristles
Dimensions 15" x 1" x 1"