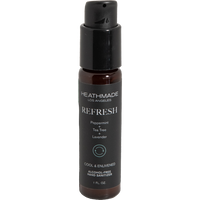 Spa-Essentials Hand Sanitizer Gels
Bringing spa scents directly to your home!

Are you ready to relax and refresh your mind??  With these beautiful, non-alcohol based sanitizers, clean and comforting are now a thing! 
Relax with the fragrances of sweet orange, ginger and ylang ylang
-Or-
Refresh with peppermint, tea tree and lavender.  The possibilities are endless!
4 and 1 oz bottles
Sweet Orange, Ginger and Ylang Ylang fragrance
Peppermint, Tea Tree and Lavender fragrance
Non alcohol based sanitizer