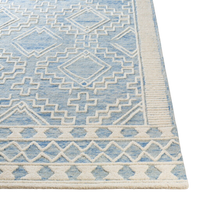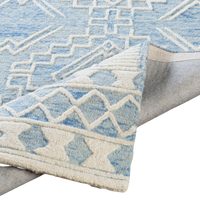 Denim Blue Raised Tufted Rug
Calm and cool, this denim rug is ready for your home!
This wool rug is the perfect cozy accessory to change up your floor's look!  Hand tufted, its cute geometric design is ready to make an appearance in your home.  Sometimes, simpler really is better.
100% Wool
Hand Tufted
Denim blue and Cream
2' x 3'